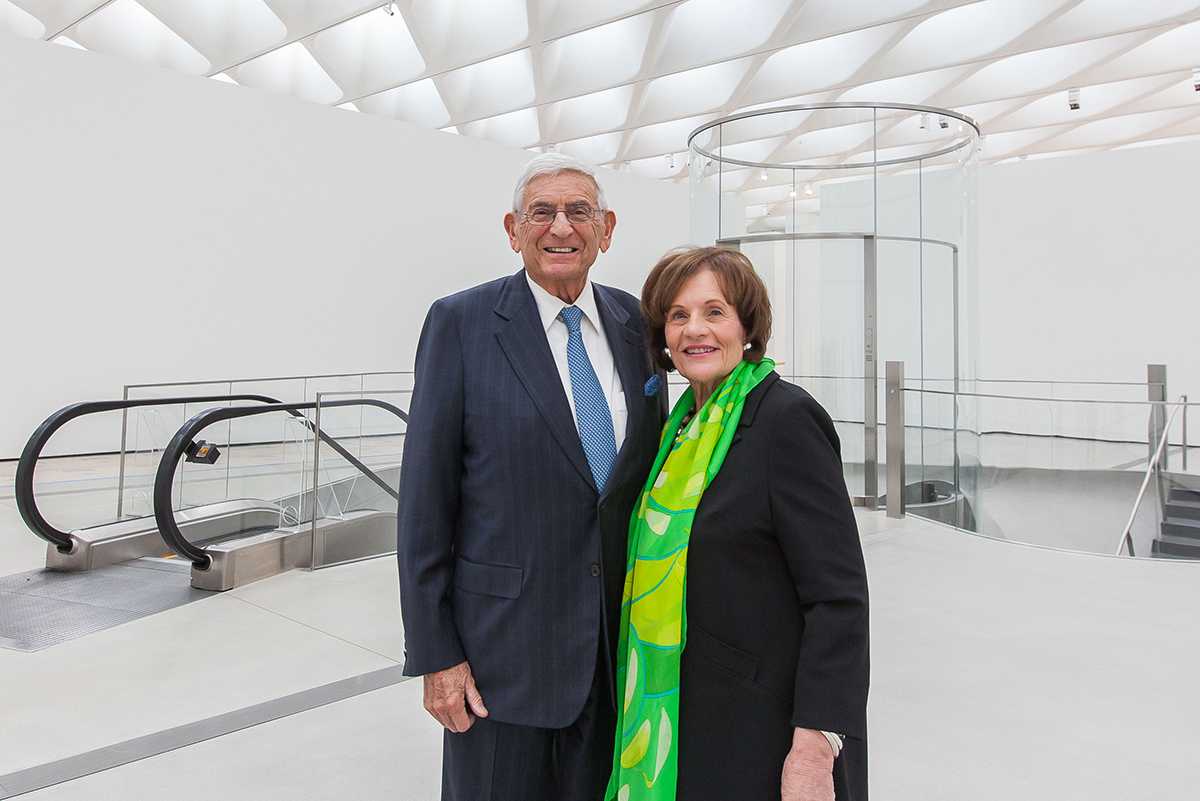 Voices of The Broad: Introduction
INTRODUCTION
[AUDIO: descending chimes]
ELI BROAD
Welcome to The Broad. I'm Eli Broad, and my wife Edye and I are delighted you're visiting. Edye was our family's first art collector. We love collecting art and sharing our collection with the public.
NARRATOR
Edye Broad.
EDYE BROAD
I've been drawn to art my whole life. When I was 12 years old, I bought a reproduction of Picasso's Three Musicians on a school field trip. I guess that was my first art purchase.
ELI BROAD
When we started collecting art, our first major acquisition was a drawing by Van Gogh. But as we met artists, we realized that the best collections are assembled during an artist's lifetime. So, we quickly moved into contemporary art because it's art of our time.
EDYE BROAD
We love getting to know artists and seeing what's happening in their studios. Many of the artists we collect have become friends.
ELI BROAD
They have a very different worldview than us businesspeople. Artists are often ahead of the rest of us in their perspective of our world.
NARRATOR
Artists like Jeff Koons, whom they've known since the 80s.
JEFF KOONS
One of the things that really has always stood out to me about Eli and Edye Broad is that their collecting has such a sense of generosity because they understand the power of art. And they've experienced transcendence in their life, they've had a tremendous desire to share this with others.
NARRATOR
In this tour you'll hear more from the Broads, The Broad's founding Director, Joanne Heyler, and many others. Enjoy your visit!